2020.04.26
Celebration for Children's day
This year, time is flying as usual, but, slowly.
Soon, the golden week or holiday-studded week is coming,
which includes the children's day falling on May 5.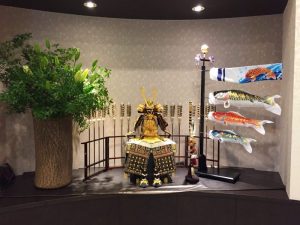 Carp streamers and a warrior doll wearing a suit of armor have been displayed in our lobby area as an annual event.
This year, children can not play outside as much as they like, because of the prevailing new Coronavirus, but, we can not help wishing all the children's healthy growth.
We wish those ordinary days to be back soon that we hear children play in a bright and cheerful voice.
---