Style of serviced apartment that
Mimilocco proposes
City of Ashiya is nestled in a beautiful landscape. Mimilocco is located just across the station square of this mature and sophisticated city, and is a furnished luxurious apartment managed by our tender-hearted owner and our friendly staff. Not only do we take pride in our convenient location, but most importantly our heartwarming hospitality is above all the best.
We are determined to make your stay at Mimilocco refreshing and relaxing. We want this to be your home away from home. It is said that our location, at the foot of the renowned Rokkosan mountain range, is filled with an affectionate and powerful energy, which has a wonderful charm to lead us to happiness. Let us invite you to start your new life in this location full of power.
Affordable comfort
tucked away from the bustling city
Our owner has been and will make every endeavor to "offer a haven of rest for everybody," though it seems to be an inordinate ambition. When you return home after a hard day's work or when you are on a holiday, how would you like to spend time? To make your time relaxing, enjoyable, and memorable, each staff and employee of Mimilocco will be happy to be at your assistance to create a true relaxing time. Being healed and being freshened up in everyday life, you cheerfully start a new day. Though Mimilocco is located in the very middle of the city, you can spend a graceful and peaceful time, by indulging yourself in the changing four seasons. We at Mimilocco would like you to have such a home base where our residents will be reenergized.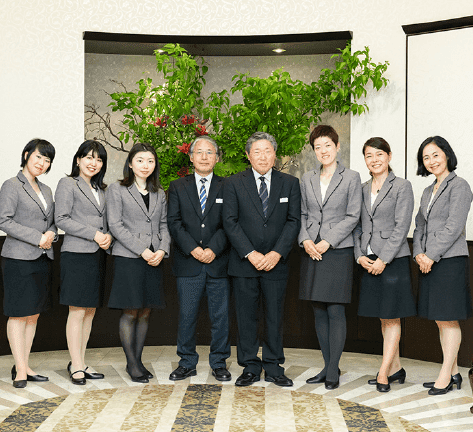 The 9 charms of Mimilocco
Two-minute walk from JR Ashiya train station.Conveniently located to travel nationwide flexibly by Shinkansen, bullet train.

Even moving-in from overseas will be hassle free, as our friendly and reliable concierges will be ready to assist you.

High grade security system. Monitoring cameras installed everywhere.

Comfortable life soon after you move in. All the daily necessities are provided in advance.

Our concierges are more than happy to support you in your daily life.Our concierges are prepared to meet the variety of demands from our residents.

The entire building and all the rooms pride conveniences and spaciousness.

Secured parking lot in the basement.Parking lot with an enhanced security. Guest parking available.Electric vehicle charging facility is also available.

Use of the gym, free of charge! Work out at your suitable time, and be refreshed!

Attractive ambient surroundings. Spend your weekends actively, by visiting an art museum, bathing in a hot spring, or taking a leisurely walk in a park.
The other recommended way of using Mimilocco
Either a short-term stay or a long-term stay is available. Mimilocco is such a serviced apartment where you can make yourself at home, as you bask in the convenience and service as if you were staying at a hotel. Mimilocco can suitably be used in various scenes.
Suitable venue when you stay on a business purpose. No need to do your packing for moving-in.

It is a suitable accommodation for a long vacation or a long stay. It would be more comfortable and reasonable than staying at a hotel.

It is suitable as your temporary residence when you move into your new residence or you have your own house under reconstruction, or as your permanent residence.
It is felt here every day that
"today, it will surely be another good day."
To comfortably start your new life right after the check-in procedures, electric appliances, bedding, kitchen utensils, and so on, are all equipped as a standard in each and every room. Train stations, parks, and supermarkets are very conveniently located. Our concierges take care of our residents in such an appropriate way.
Rooms with a wide variety of designs
We have never said that Mimilocco is just a rental apartment, as we think that each and every room is the sweet home of each and every resident who lives here. For this reason, we have adopted a policy that each room should be designed with varied and different furniture and wallpaper. Images change if it is designed individually even for a same room. It is natural that life style or taste is individual resident by resident. We have designed the rooms, by providing such wallpaper, carpet, furniture, and so on, of varied tastes and types for each resident to be able to lead a life which meets his or her taste.
Our villa called "Sagano House" in Kyoto

MORE

It is opened exclusively to our residents. You can use it with your families and relatives, or with your friends. Sagano House could be your base over the weekends or on holidays for the sights of Arashiyama and Sagano, one of Kyoto's most popular sightseeing spots, for you to appreciate its "delight and genuineness" to your heart's content.

We have a gallery beside the entrance of Mimilocco. It is designed for passers-by to be able to take a look.

Episodes

Resident feedback

MORE

Dramas unfold every day. Let us introduce some of the delightful words which our staff was spoken to.