2022.09.24
I am 3 years old.
Hello everyone,
I have been working part-time at Mimilocco as a new staff member since last month.
It is my first time to write a blog and I was wondering what to write.
In the end, I have decided to introduce myself.
I am an international student from Myanmar, and I came to Japan three years ago
and living in Hyogo Prefecture for two years.
Although I have gotten used to life here, there are many new things every day,
and it is interesting for me.
Also, my favorite thing in Japan is "omikuji." Last week, I tried a romance omikuji in Kyoto,
and fortunately, it turned out to be great luck.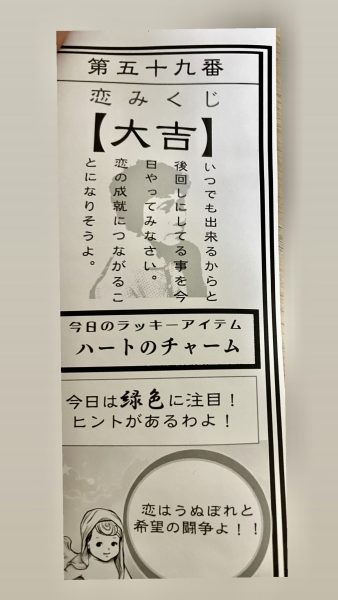 Kobe Ashiya Serviced Apartment MIMILOCCO Top Page
---