2019.08.29
Lesson on Personal Color.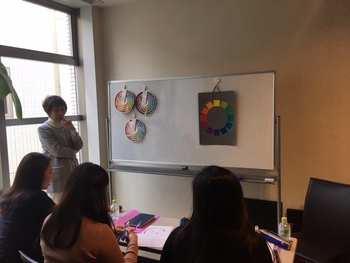 Lesson on Personal Color.
Do you know your personal color? According to the personal color
analysis, everyone has his or her unique color that makes him or her
look more attractive,
Three-day personal color analysis lesson for college students was held in Mimilocco. The lecturer was Mrs. Toyoshima, the interior coordinator of Mimilocco. She lectured on the color theory and made the personal color analysis for the attendants. They have learned their own personal color and tried doing their make-ups by taking in their personal colors. To their surprise, the color which they've found personally matches
best is not the same as their favorite ones.
Well, spring is just around the corner. We hope that discovering their
own personal color can lead them to find a new spring outfit.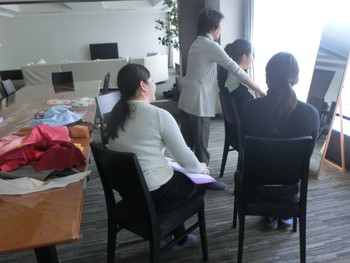 ---