2020.10.22
Ready for winter
The temperature seems to drop recently and winter is already awaiting ahead. Autumn is usually the best season to go out, just like spring,  but the vicious Covid has ruined everything 😡 Anyhow, even under such circumstances, I am very pleased to spend the time with my family and my super co-workers here.
Mimilocco always cheers you up with the seasonal flowers and decorations. Enjoy Halloween!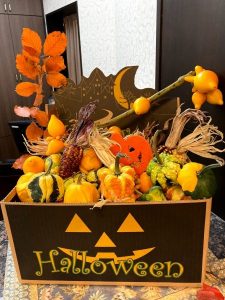 At my place, we are getting ready for winter. I have a serious flipping over problem because  the cats are creeping into my bed. All cat-lovers, you agree, right?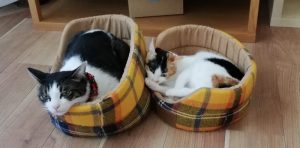 ---