2022.11.18
Christmas is right there
Halloween is over and now we are already preparing for Christmas. Christmas event has already started at
Universal Studio and the renowned Christmas tree appeared first time in three years!
The border is now open widely and I'm so exited to see travelers from all over the world.
My parents went to Kyoto to enjoy the beauty of the autumn leaves recently and told me how hard it was to walk through the crowd.
Well, gradually, things are getting back to what it was like a few years ago.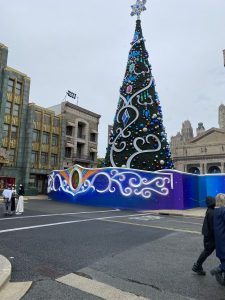 神戸芦屋サービスアパートメントMIMILOCCOトップページへ
---