2021.01.20
Hot "Sake"
Hot "Sake"
When the harvest season of rice is over, preparation to brew new "Sake" will be started, which is one of the poetic charms of Japanese seasonal calendar.
When I was young, I used to enjoy cold "Sake." But, as I have grown older, I have found a big joy in drinking hot "Sake" as its first sip always brings me a blissful joy and its comfortable warmth with aromatic flavor comforts my empty stomach and my cold body.
Eight o'clock P.M. Now is the time to go home right away.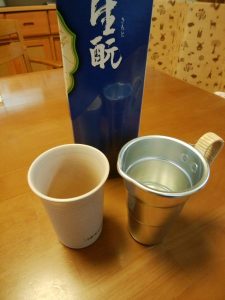 Kobe Ashiya Serviced Apartment MIMILOCCO top page
---