2021.12.27
Looking back over 2021
Looking back over 2021
One day in December, 2021
At the end of the last year, "I prayed for my wish that the new coronavirus infection be terminated and calm days in 2021," which I contributed to the blog on our website. Unfortunately, my wish did not come true and the new corona led to the fifth wave of infection. On the other hand, it was a good news that 2020 Tokyo Olympic and Paralympic games were held in a year delayed and ended safely and successfully even though it was in such a difficult situation.
We have canceled our annual spring and autumn garden parties hosted by Mimilocco and have been carrying out such strict preventive measures against the corona infection even today, and as its good result and fortunately, none of our staff have been infected so far.
Although the adherence to some of the countermeasures against corona virus requested by the governing bodies still remain, the emergency declaration was lifted at the end of October, which eased us for a while. However, the global scale infection of new type of corona virus named Omicron have been suddenly extending at this time of the year end. We Mimilocco team is determined to prepare for it.
Wishing that everyone will be freed from coronavirus and get back to everyone's usual life in 2022, we Mimilocco team will continue to make every effort as an enterprise. The number of lease contracts of Mimilocco have been dropped because of the entry restriction from the foreign countries to Japan, as one of the main reasons. Taking this occasion as our good opportunity, we have carried out in this December redesigning one of 2LDK type apartment to 3LDK to therefore be ready for new customers' needs in 2022.
As a Top brand Service Apartment in Ashiya, all of our staff will be devoted to enhance the service level of Mimilocco and sincerely hope to have your strong support to us toward 2022.
Harp Corporation Co. LTD
General manager
Eiichi Ikeguchi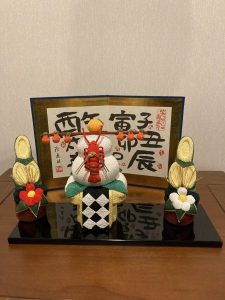 Kobe Ashiya service apartment MIMILOCCO Top page
---