2021.07.14
Our wish upon a star is the same
Back to last week, a giant bamboo with ornaments appeared in the lobby.
July 7th is the star festival. We write down our wishes on a strip of paper and then hang them.
Not only me but of course for the other residents seems to wish for just one thing. Yes, we want our world
back to normal. I desperately want people to fulfill their lives again.
One of our staff is super good with her hands and she made some unique ornaments this year.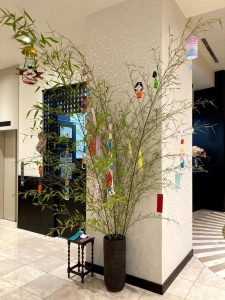 And this fish-shaped pancake attracted our residents as well.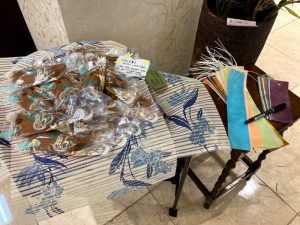 Kobe Ashiya Serviced Apartment MIMILOCCO Top page
---