2021.07.09
Touring flower spots in Hokkaido
Touring flower spots in Hokkaido
Talking of the flowers in Hokkaido, lavender in Furano area is well known,
though there are many other out-of-the-way flower spots.
I would like to introduce a few spots which I visited myself in the large land of Hokkaido.
Part 1
I recommend pink moss at Higashi Mokoto Pink Moss Park,
which is located almost in the middle of Abashiri city, called the end of the earth,
and Lake Mashu well-known as a foggy lake.
I have visited there in the middle of May after the bustle of Golden week.
The surface of the mountain was completely covered
with pink moss panoramically, which was a really astonishing scenery.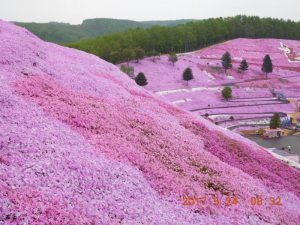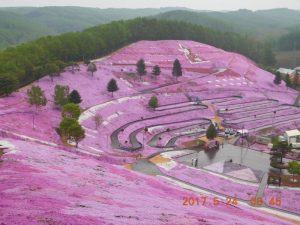 Kobe Ashiya Serviced Apartment MIMILOCCO Top page
---