2021.02.16
Pickled Nozawa
Pickled Nozawana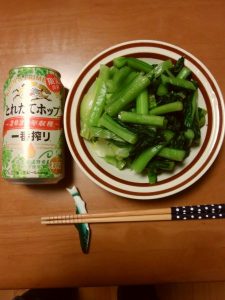 When the season changes from autumn to winter, I am looking forward to eating a pickle. It is nozawana.
When I visited Nozawa Onsen hot spring resort, I was so impressed with the good mouth texture of pickled nozawana. I asked the manager of the inn I stayed at and she gave me a useful information of local nozawana shop.
Since then, I place an order every year with all the colleagues at my office to enjoy the good taste and crunching sound of new and fresh nozawana. I can not help having another can of beer and/or another helping of cooked rice to go with nozawana.
Kobe Ashiya Serviced Apartment MIMILOCCO Top page
---