2022.08.01
What I'm into this summer
Intense heat of summer and the rising Covid cases. These factors really hold me back to hang out. But, even so, I enjoy going out with my husband.
We are both pretty busy, so going out for lunch is the most preferable plan for us. That way, I have enough time to prepare for dinner and spend a relaxing hour with my family.
What I'm into recently is BANANA JUICE. It's so rich and smooth. It is, literally, drinking BANANA. You can customize with nuts and cookie crunch.
I guess I'm turning into Minions this summer!!!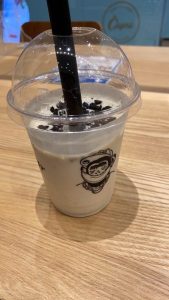 KobeAshiya Serviced Apartment MIMILOCCO Top page
---