2022.12.29
Looking Back on the Year of the Tiger 2022
The year 2022 started off on a difficult note, with the room occupancy rate at Mimilocco,
a serviced apartment managed by our company, at approximately 60%
due to the impact of the coronavirus infection.
However, the summer was unexpectedly busy with an increase in short-term stays by
Japanese families residing overseas from around July,
when measures to mitigate the infection began to be implemented.
Inquiries continued to come in steadily, and what is better,
the rooms have been fully booked during the year-end and New Year holidays.
We are very happy if this result is the result of our efforts to enhance
the contents of our website in order to make more people aware of Mimilocco.
We can only thank our customers for making the year 2022,
the Year of the Tiger, an unexpected leap forward, and
we are determined to make even greater strides in 2023, the Year of the Rabbit.
End of December 2022
Harp Corporation
General Manager
Eiichi Ikeguchi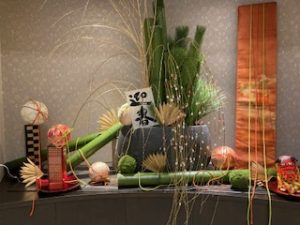 Kobe Ashiya Serviced Apartment MIMILOCCO Top Page
---