2023.02.21
New beginning
My daughter graduated from senior high school. Wearing masks started when she graduated from junior high school and, after 3 years, she  still has it on. There might be some classmates who she doesn't exactly know how they look like.
New beginning is waiting ahead. I wish she fulfills her college life and pursue anything that will lead her to the future. With devoting in
Kendo and perfect attendance for 6 years(!!), I'm sure nothing is impossible for her.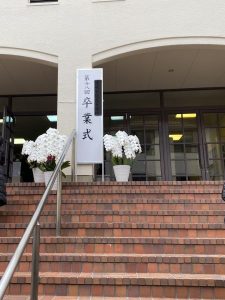 Kobe Ashiya Serviced Apartment MIMILOCCO Top Page
---