2023.03.21
The scent of plum blossoms, a harbinger of spring
My wife and I were on a tour to visit Mito city,
which is well known for Mitsukuni TOKUGAWA,
the famous vice Shogun in the 17th century.
Mito city boasts the Kairakuen garden, one of the three outstanding gardens in Japan.
In the garden, the scent of plum blossoms in full blow was everywhere in the air as we walk around.
As winter is fading away, the scent made me feel excited that spring is drawing near.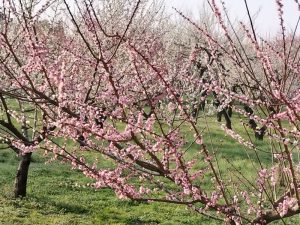 Kobe Ashiya Serviced Apartment MIMILOCCO Top Page
---