2021.09.11
Watch out for arcus!
One day last month, I looked outside and saw the strangest looking clouds I've ever seen!
It looked like a white dragon from Spirited Away.
Then the whole area turned white and started to rain heavily.
It was also mentioned in the evening weather forecast, and it was called an arcus.
It is said that when this cloud appears, there will be heavy rain.
Beware, everyone!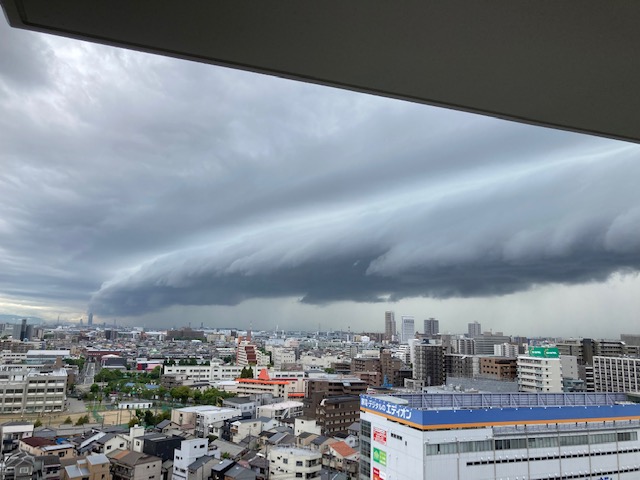 Kobe Ashiya Serviced Apartment MIMILOCCO Top Page
---